Easy way to access the technical diagrams you need for a property.
1map makes it easier and faster than ever before to gain access to the technical diagrams that you need.
Viewing Diagrams
Select a property by searching or clicking on or near a property on the map.
Open all SG Diagram information of the selected property on the pop-up window, by clicking on the second sub tab from the left.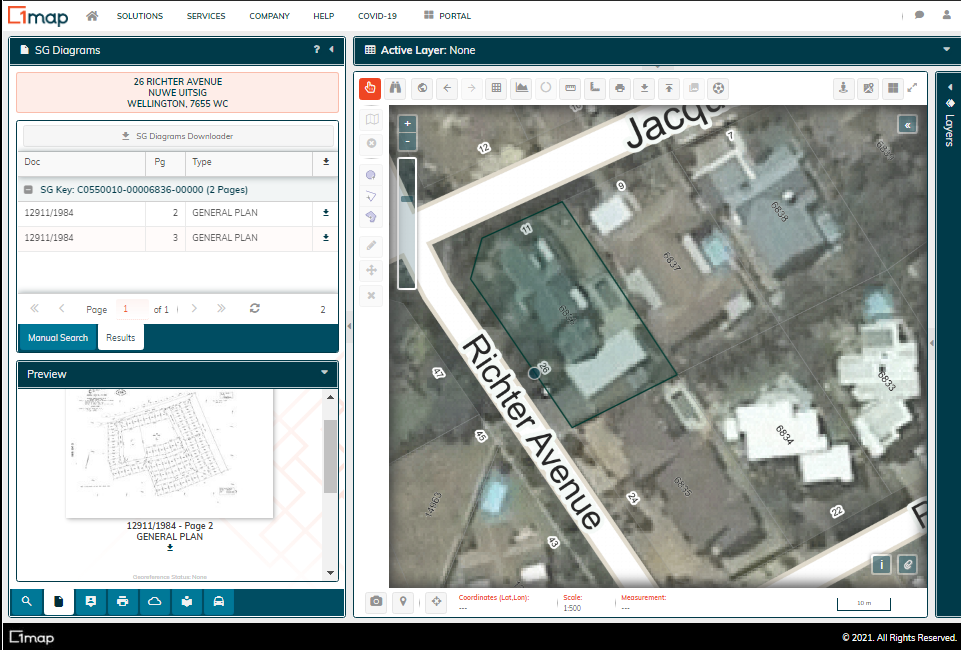 All SG Diagrams related to the selected property will be listed in the top left window (as the second tab called Results). A preview window (bottom left) will show preview images of the available diagrams. Whichever diagram in the top window you click on will display in the bottom preview window.
Select the diagram that you want to open by clicking anywhere in the preview window. The selected diagram will be enlarged on the screen, and includes showing document number and diagram type.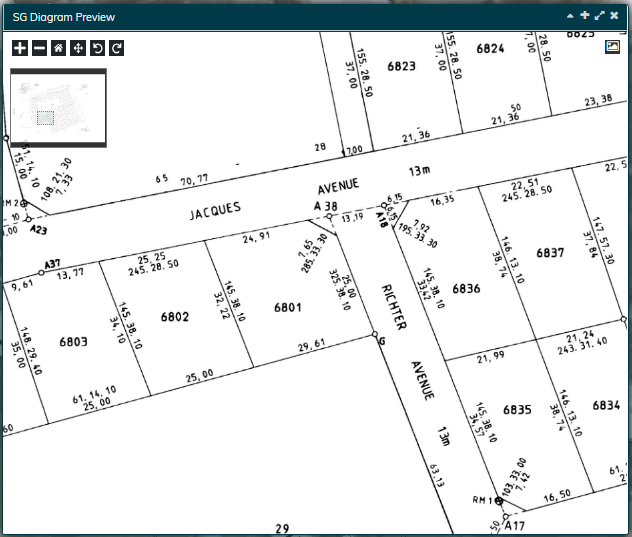 To zoom in on the image, use the Stretch or Zoom button in the top right corner of the diagram. You can also use your mouse wheel to zoom in or out. Move between different diagrams associated with the selected property by clicking the arrows in the bottom left of the expanded preview window.
To download the diagram, click the + button in the top right of the expanded preview window.

This will open the image up in a new browser window. Right click on the image, and select "Save Image/Picture As". Select a name and location, and click save. When you have finished with the SG diagram preview, close the browser tab and return to your 1map tab.
Searching For Diagrams
Follow this link: Searching for diagrams
Bulk Diagram Download
Follow this link: Bulk Diagram Download
Geo-referencing Diagrams On The Fly