There are a variety of ways in which users can search for the property or area that they are interested in.
In the Search panel to the left on your screen, select an option next to "Search:" in the drop-down list.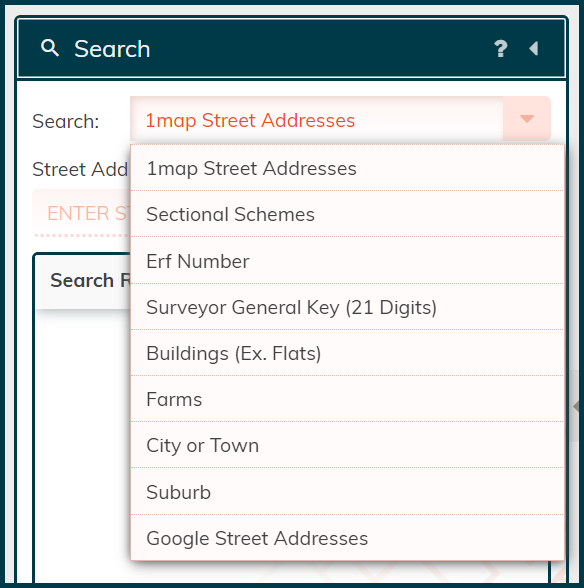 The different options are:
1map Street Addresses:

Street number and street name search.

Erf Number:

The technical stand number as assigned by the Surveyor General.

Buildings:

A building or complex.

Farms:

A farm or farm portion.

City or Town:

A city or town.

Suburb:

A suburb within a city or town.

Google Street Addresses:

If all else fails - search via Google.

In the drop-down, choose "Google Street Addresses". Enter the address you are searching for in the Street Address field. Choose the address to focus on from the displayed result list.